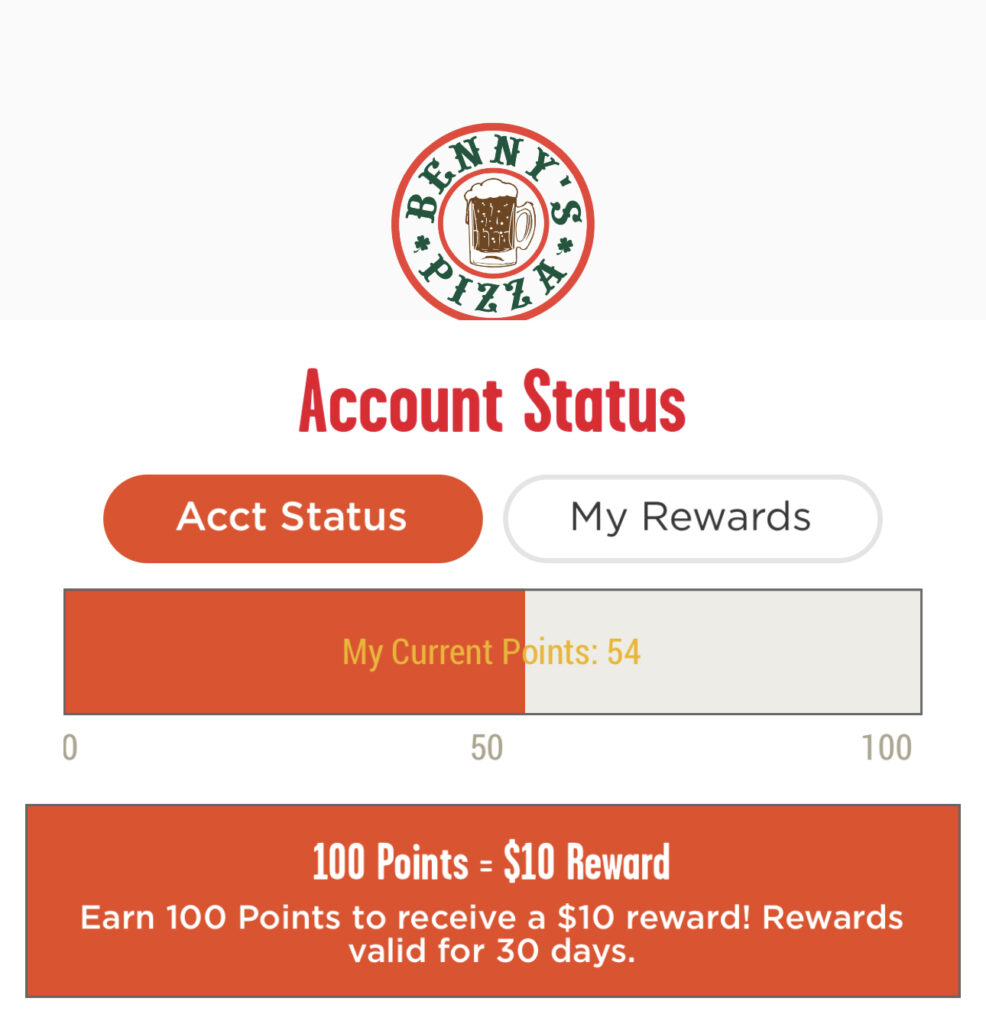 REGISTRATION BONUS: Save up to $10 off your online order TODAY with a HALF OFF bonus reward just for signing up
Once you register, you'll receive 1 point per dollar spent when ordering online at Benny's Pizza Carryout
Each time you reach 100 points, a $10 reward will be added to your account that you can apply to your next online order. Rewards are available for 30 days before they expire
ANNIVERSARY BONUS: Once a year on the anniversary of your Online Rewards sign-up, you'll receive another $10/Half Off reward automatically loaded onto your account
Check your point status and available rewards directly in our new app, available for Apple and Android
Keep your eyes peeled, because extra coupons and discounts will be sent to our Online Rewards members via email or text
It's free to sign up!
How To Join
1) Download our app (easiest) or click the green button below
2) Click "Sign Up" to register for an online ordering account
3) Complete the form, make sure to check "Yes, I Want to Join Benny's Online Rewards Program!"
4) Log in and look under the REWARDS tab of the app or the ONLINE REWARDS tab in a web browser to find your $10 reward and apply it to your order. If you don't see it right away, check your email for a coupon code to use at online checkout.